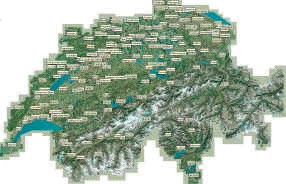 Nature of Switzerland is something very special. The Alps cover 3/5 of the territory. Less known, but very beautiful mountains of Jura stretched along on the North-West border. All what is in the middle is not flat either. Just look at the satellite photo an you will see it yourself.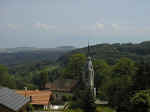 It looks like the only definitely flat surface in Switzerland is water surface. There are many beautiful lakes, large and small, high in the mountains and lower in valleys. Two of the three largest: Lake Geneva (locals never call it "Lac Genève", but always "Lac Léman") and Lake Neuchâtel are within reach from Lausanne. Strictly speaking, the entire Switzerland is well "within reach". Its size is about 350x180 km, less than a distance from my Moscow home to my dacha, where I go nearly every weekend during summer time.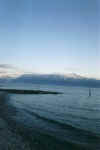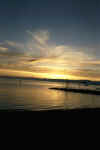 When the weather is good, blue lakes surrounded by green meadows with white mountain peaks in a distance compose almost surrealistic pictures.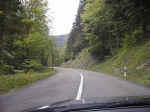 Motorist, watch the road and not the views! If you can't resist, better stop!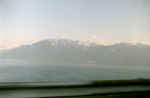 Swiss nature is carefully preserved by Swiss law: all of that can be seen, photographed, but not touched. Activities which do not impose significant pressure to the nature are advertised, organized and promoted: there are many hiking and biking routes, chalets, museums, viewpoints equipped with binoculars, and so on. However other activities, which demand something material from the nature, are either banned or are made difficult to perform. For example, fishing and mushrooming are allowed only in certain places (which are very few), require licensing and severe limitations to the actual results are imposed. It is quite difficult to find a location for a barbeque, or a picnic.
Click at the top to have a look at the natural places I've been so far!