A Charming Valley.
"Combes des Amburnex" - is a small secluded valley, close to a bigger and better known "Vallee de Joux". It does not have a lake or a river, however the natural charm it radiates can not be compared with busy life of densely populated shores of Lac du Joux .
Exceptionally, the picture is taken from other Internet site.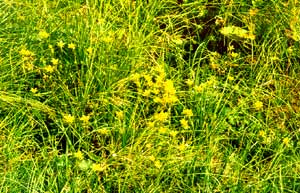 Combes desAmburnex is quite narrow, less than 500 meters at its widest, but is gently sloped from its sides. It starts a bit below Col du Marchairuz (from the Lac de Joux side) and stretches about ten kilometers to the South-West. (see the route map and the satellite photo below). The area is a natural reserve. It is known that some relic plants from Jurassic period grow in this place.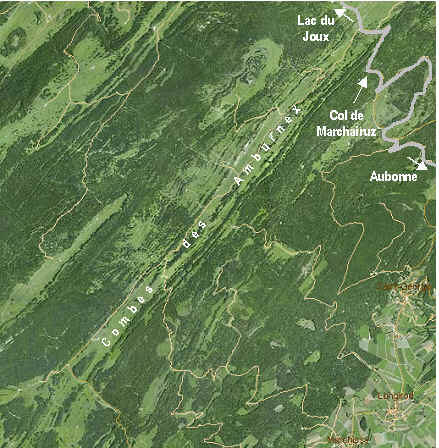 All along the way, there is a narrow and smooth asphalt road with almost no traffic - a paradise for cyclists and hikers. There are downhill and uphill pieces, but they are not steep. If you want to get further into a wild, take any left or right turn and ascend up to the ridge.

Very good place to spend sunny summer day together with the family. The place is not empty during the winter, though. Herds of cross-country skiers come here during weekends.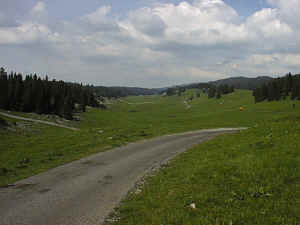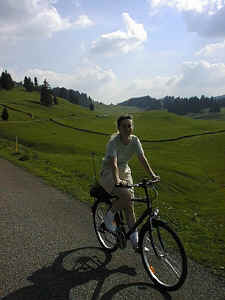 To get there from Lausanne take the motorway to Geneva and exit it at Aubonne. Please see details at the route map. Leave your car at the small area next to the road and, off you go, have a good time!